Hybrid live-action/animated film 'The Secret Marathon' follows running mentor Martin Parnell and filmmaker Kate McKenzie carrying a torch for women's self-empowerment as part of the Marathon of Afghanistan.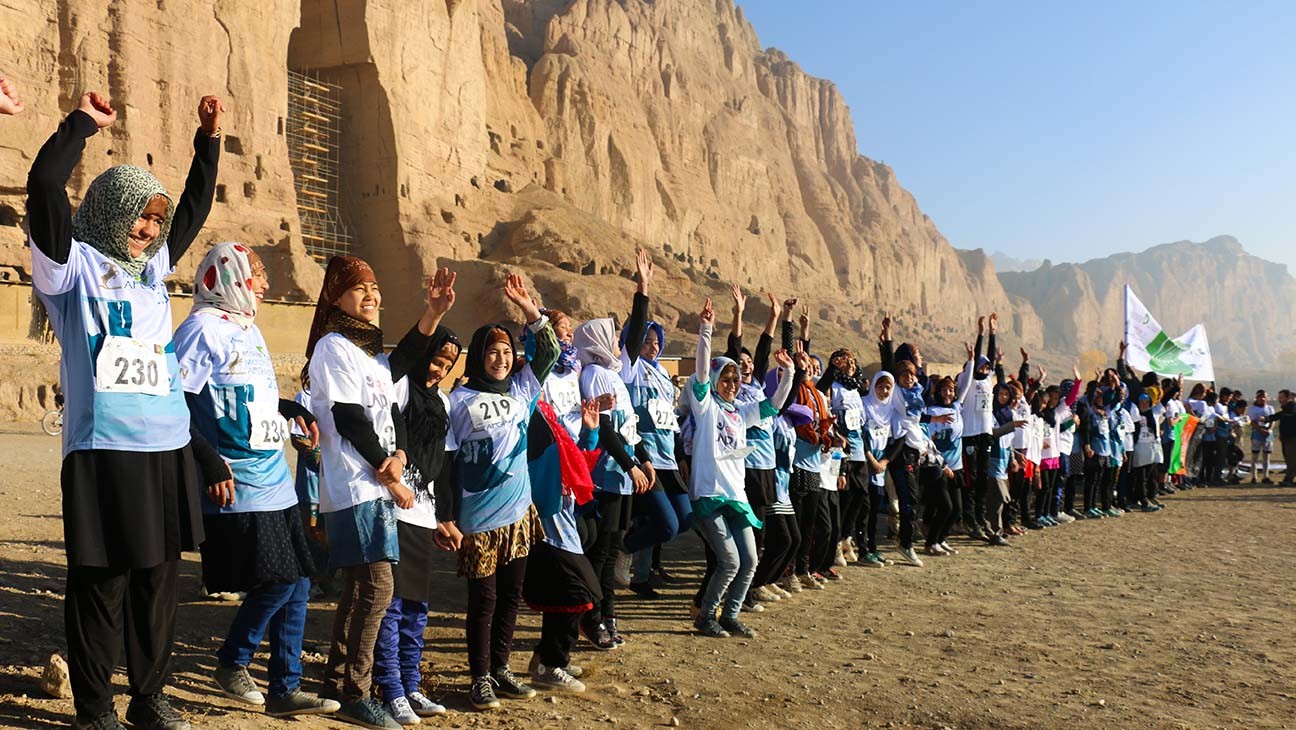 Guinness endurance record-holder Martin Parnell, who ran 250 marathons in 2010 for a charity, recalls the moment he decided to run alongside pioneering women in Afghanistan defying insults and threats to run secret marathons to stand up for freedom.
It came in 2015 after Parnell suffered a life-threatening blood clot and facing dark despair one day read an article about Zainab, the first woman to run an official marathon in Afghanistan against local customs. "I got frankly mad that a woman in Afghanistan can't run in the streets, which I take for granted, without being mistreated by men," Parnell tells The Hollywood Reporter.
So he resolved when back on his feet to one day line up alongside Zainab at the Marathon of Afghanistan to support her brave fight against intolerance and injustice. The result is The Secret Marathon, an unflinching documentary with a feminist spirit set to have a global virtual release this weekend.
Among the everyday indignities young women in Afghanistan face, beyond being deprived of an education or career, is being unable to freely run outdoors without risking verbal and physical abuse. "What got to me is these [Afghan] women can't just lace up their shoes to run like I can. When they run, people call them names, call them prostitutes, throw rocks and they even receive threats from terrorist organizations," explains McKenzie, a Canadian filmmaker and first-time marathoner who joined Parnell on his Afghan journey. So, in addition to training to run 26.2 miles at high altitude, McKenzie got set to shoot a feature documentary about Parnell's inspired run alongside Zainab and her fellow distance runners.