Guitars, not guns finally brokered peace in conflict ridden Bougainville, as New Zealand delivered the solution to help free the Pacific from the grip of its worst civil war.
Their approach was mocked at first but it worked and became one of the most successful peacekeeping missions ever.
The ten-year war led to 20,000 deaths and 14 failed peace attempts. During this shootings, rapes, murders and riots became the new-normal as locals clashed with outsiders.
New film Soldiers Without Guns tells how the NZ mission spelled the end of the war.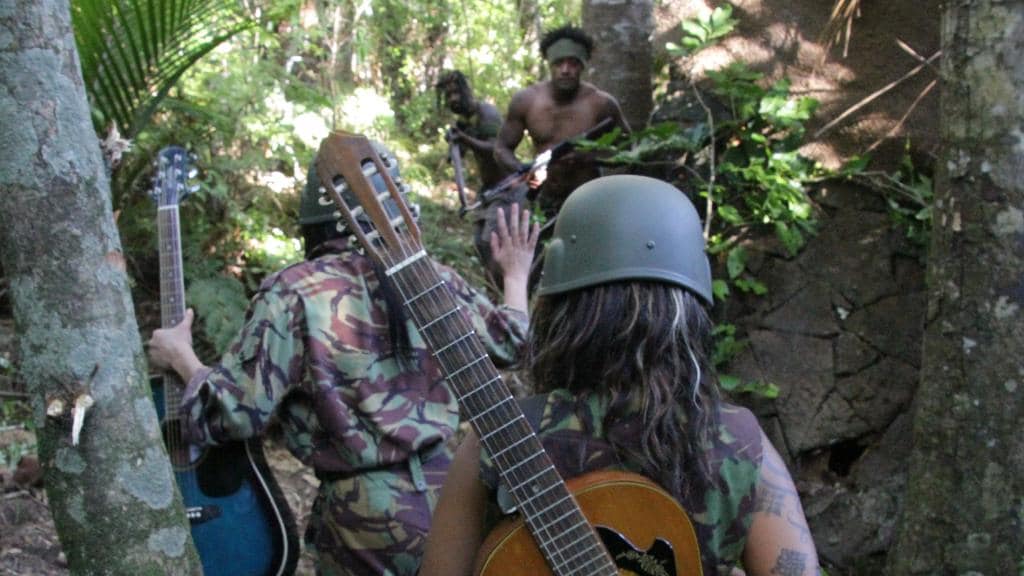 Their 15th peace effort, Bel isi, (meaning 'at ease') used three 'weapons': music, women and faith as the voice of reason to lower weapons.
The women were a calming point of contact for the locals, the music helped break the ice and Christianity served to unite and diffuse hostilities by showing they had like-minded beliefs to the locals.
Director Will Watson said the Kiwis succeeded because they put culture first, they listened to the locals and showed genuine compassion.
In 1997, Australia teamed up with NZ and Pacific troops from Vanuatu and Fiji to help Bougainville achieve the peace they wanted but didn't know how to get.
Under the guidance of now-retired NZ Brigadier Roger Mortlock, army major Fiona Cassidy and kiwi troops landed on Bougainville in the middle of a 'minefield'.
MINE LEAVES LOCALS SHAFTED
The conflict began when Rio Tinto established the Panguna mine in the 70s. The company jumped on the discovery that Bougainville had the world's largest source of copper ore.
Locals said they'd rather die than give up the land but the PNG government used police to take it.
The $400m mine employed thousands, produced 60,000 tonnes of waste daily and became a major revenue source for PNG.
Locals were angered by the influx of non-natives and Panguna's environmental toll. Bougainville also wanted total independence.
All of this was ignored fanning the flames of discontent.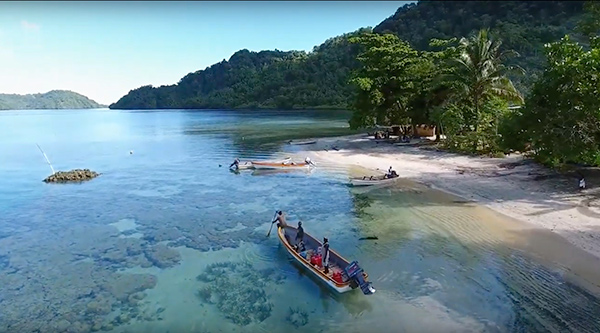 TEN YEARS OF VIOLENCE
By the 80s, the mine was centrepiece of civil war. Locals demanded billions in compensation but were refused.
Resistance leader Francis Ona fuelled an uprising using fighters to sabotage the mine. PNG responded with force and killed hundreds.
The rebels started their own government and the Bougainville Revolutionary Army (BRA), led by former PNG soldier Sam Kauona.
Many miners left the island fearing violence. In 1988 mine production stopped and PNG pulled its defence giving locals the impression they had won the war, but it was far from over.
PNG ordered a naval blockade to starve Bouganvilleans into submission, killing 1500.
Anarchy ensued on the island and locals turned on BRA. PNG seized their chance to arm these residents to fight the rebels.
As Ms Cassidy puts it, it was "brother on brother".