Freedom To Roam Adventures
Phil Liggett's African Safari Peloton
5, 6, 12 & 13 June 2021
"Throughout our 50 years of marriage we have enjoyed the natural world with walking and cycling as our primary modes of transport! The decline we have witnessed over these years is truly heart-breaking. We feel an over-whelming need to do something.

Freedom to Roam Adventures (NPO) is an expression of this passion and our dedication to keeping Africa's wildlife protected and roaming freely in their natural habitat." Phil and Trish Liggett.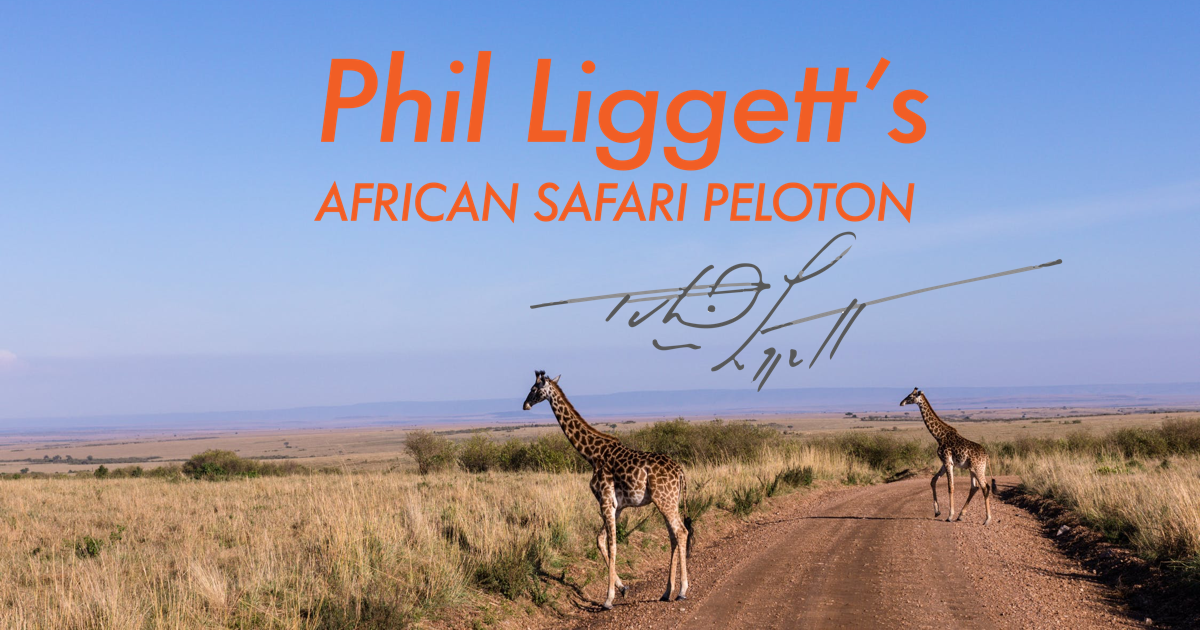 Freedom To Roam Adventures, in partnership with FulGaz and Kariega Game Reserve, bring you Phil Liggett's African Safari Peloton - an exclusive opportunity to join Phil, the voice of cycling, as he hosts four exhilarating virtual safari cycle routes through dramatic African landscape teeming with wild animals.
The four rides were filmed at Kariega Game Reserve, a breathtakingly beautiful Big 5 safari destination in the Eastern Cape of South Africa. Cycling is not usually permitted on the reserve.
This is a unique opportunity to share in Phil and Trish Liggett's two great loves (cycling and conservation) and join the Freedom To Roam Adventures legacy.