Phil Liggett Documentary in production – The Voice of Cycling
One of the world's most iconic voices in sport, Phil Liggett, will have a documentary made about his life behind the microphone and dedication to his much-loved sport of cycling.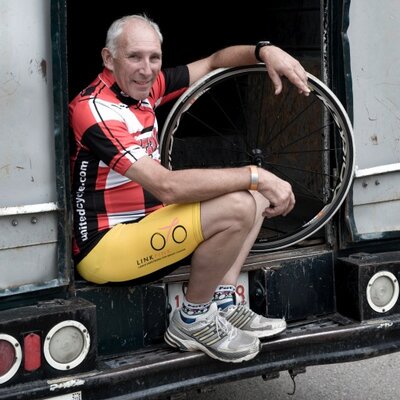 The international legend's wit, colour and quirky 'Liggetisms' will be celebrated in The Voice of Cycling by the same people who brought us MAMIL (Middle Aged Men in Lycra).
The 75 year old, once amateur cyclist turned journalist, has witnessed every heroic triumph and harrowing tragedy over his 51 year career, covering 44 Tours de France and 15 Olympic Games. Amateur riders often say its Phil's voice they hear in their head encouraging them up gruelling climbs. It's the same voice that manages to convince a whole subculture of men and women to leave their partners in bed and congregate in the wee hours of the morning dressed in lycra. Liggett's voice matters, it's his commentary which guides the millions of cycling fans around the globe through the drama and excitement of the most competitive and gruelling cycling competitions.
Click to read the full article at FilmInk