Live virtual "fireside chat" on "what I did in my COVID lockdown when I couldn't commentate sports" (hint - a film and a book).
Friday 26th Feb - 5pm Perth time (GMT+8) 8pm East Coast Australia (GMT+11) NZ 10pm (sorry about that)
9am UK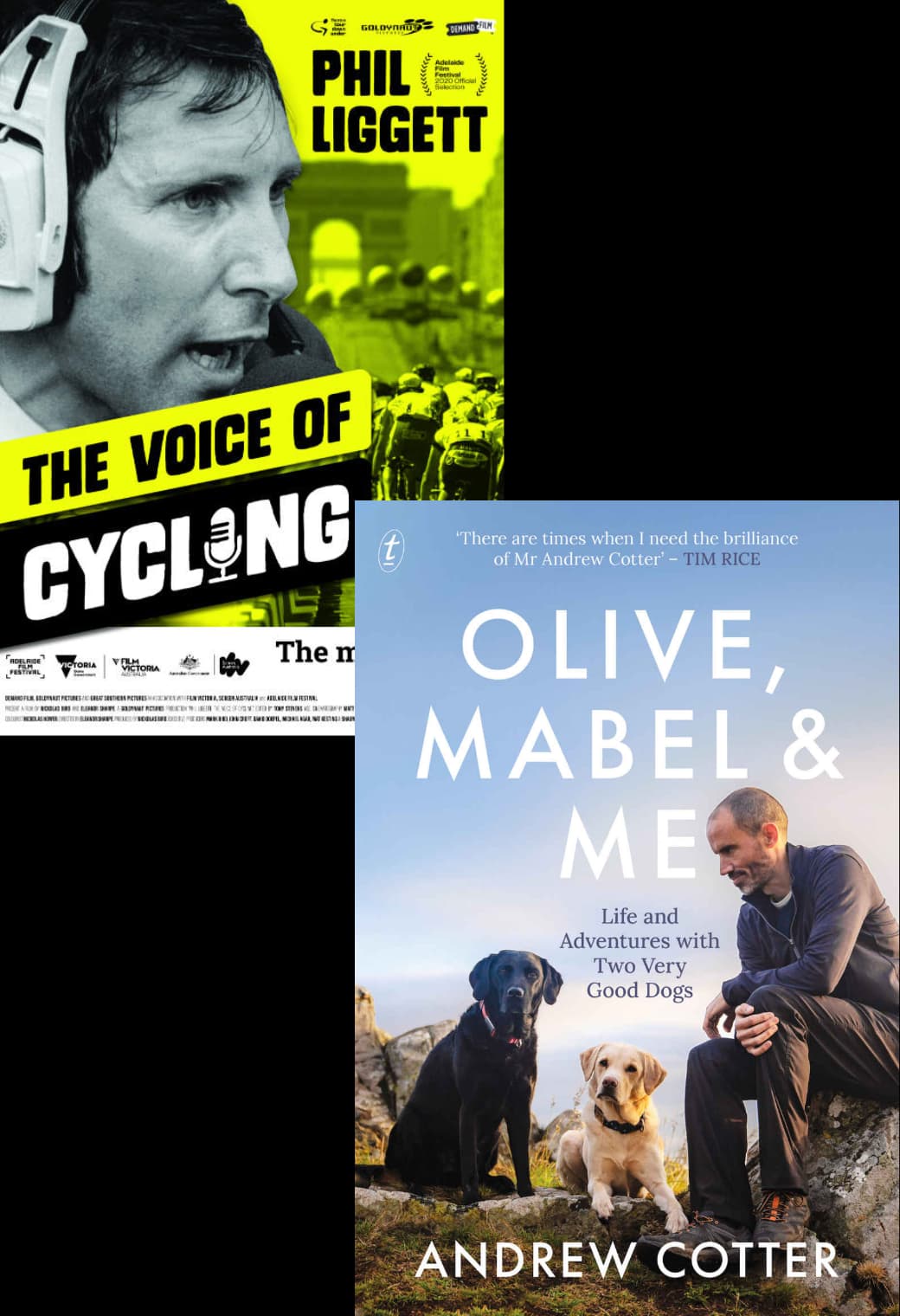 Phil and Andrew will chat with each other and you, the audience, about life during the COVID lock-down year. As sports commentators they have literally been sidelined and only occasionally when sport managed to get played, could they commentate (and that was done remotely).
They have lots to share and it is guaranteed to be a rich conversation.
Mind you with their famous and mellifluous voices they could also just read the phone book and we'd all dial-in!
REGISTRATIONS NOW CLOSED
(note you will need Chrome and a computer - laptop or desktop to enjoy the interactive features)
Phil Liggett: Amateur racer turned broadcaster, Phil Liggett has covered forty-eight Tours de France and fifteen Olympic Games, calling every triumph, tragedy and scandal with his inimitable wit and 'Liggetism' style of poetry. The feature documentary takes you on a journey of Phil Liggett's life story from behind the microphone, offering an insight into his dedication to his much-loved sport of cycling and passion for wildlife conservation.
Andrew Cotter: Sports broadcaster turned author Andrew Cotter has penned Olive, Mabel and Me "co-written" with and his now internet famous canine companions, Olive and Mabel. Olive and Mabel went viral on social media with their sporting contests during the COVID-19 lockdown, with Andrew Cotter's unique commentary propelling the videos to over 50 million views. Now Cotter shares stories of his adventures with his loveable (and occasionally exasperating) canine companions in this beautifully written, touching and laugh-out-loud funny new book.