Recent news stories have made director and writer, Darcy Yuille's feature, One Punch, a timely but disturbing choice of subject. But, when the titular incident occurs, knowing that it's coming takes nothing away from its shattering impact.
Yuille has made a remarkable film which has succeeded in spite of having a non-professional (but hugely talented) cast and being filmed entirely with a smartphone (an iPhone 8+). Apart from (still) looking great, it gave him a huge advantage of being able to move freely in public, giving One Punch a gritty, dynamic sense of immediacy. Unsurprisingly, it has won awards for Best Director and Best Cinematography, with the film itself taking off Best Feature at Dublin's Smartphone FlickFest.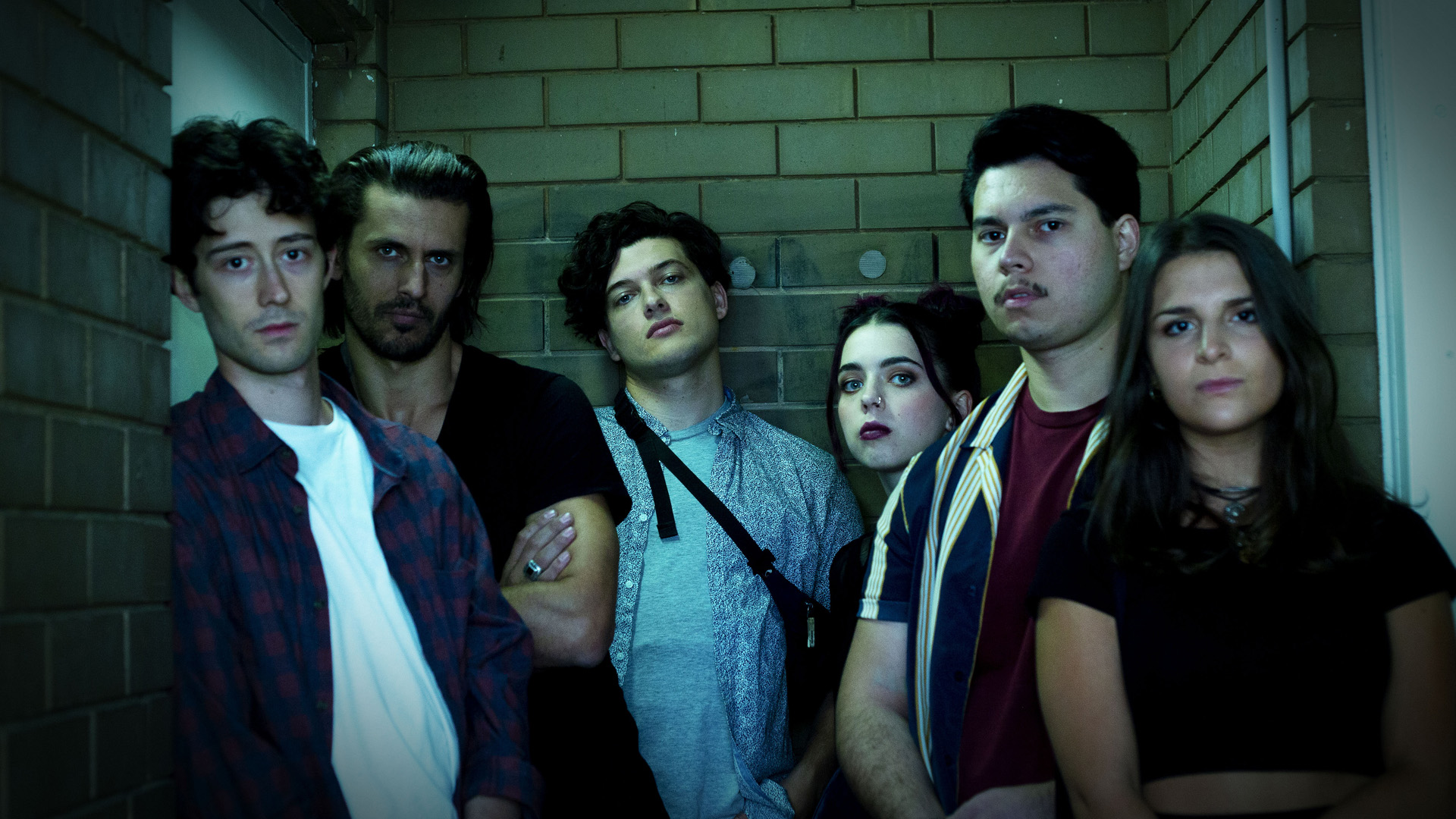 Alex Arco is utterly convincing as the deeply challenged Matt Mercado, on the verge of his eighteenth birthday and the youngest in his Australian/Italian family in the suburbs of north Melbourne. He loves hanging out with his mates and is fond of Teresa (a fine Jessica Osrin). But he's in for a shock. In the hope of him doing better at school and perhaps going to university, Matt has been shielded from the illegal dealings of his father, Carlo (Mirko Grillini) and older brother, Antonio (Sergei Arcaba). But, now that it's clear that he's no scholar (and knowing that his impulsive act of violence will have long-term consequences), Matt is filled with dread and a sense of helplessness as Carlo gives him a graphic introduction to a world of not only drug dealing but physical violence, in the expectation that he will join him.
With over twenty years in film, it's not surprising to find that Darcy Yuille's script is richly textured and that he has also done the cinematography and editing as well, both of which are slick and inventive. And his cast is faultless. Jacob Ehlefeldi is tremendous as the resolute Isaac, Matt's best friend and someone who's 'on the outer', due to his academic prowess and aspirations of becoming a lawyer.
While Jacob is shocked by Matt's talk about drugs, he is able to walk away. It's clear that the option of exercising choice depends more on one's network of family and friends, than on the strength of personal conviction.
One Punch is a powerful, fast-paced actioner from a deeply committed cast and team (John Gray is noted for his effective musical score). But, most powerful of all are the questions raised about resisting peer and family pressure, that have bedevilled most young people at some stage; questions that, as the film closes, insist on being answered.
PHILIP BURROWS
One Punch will screen at selected cinemas from September 5th and will also be available for special events and community groups. Contact Demand Film for details.