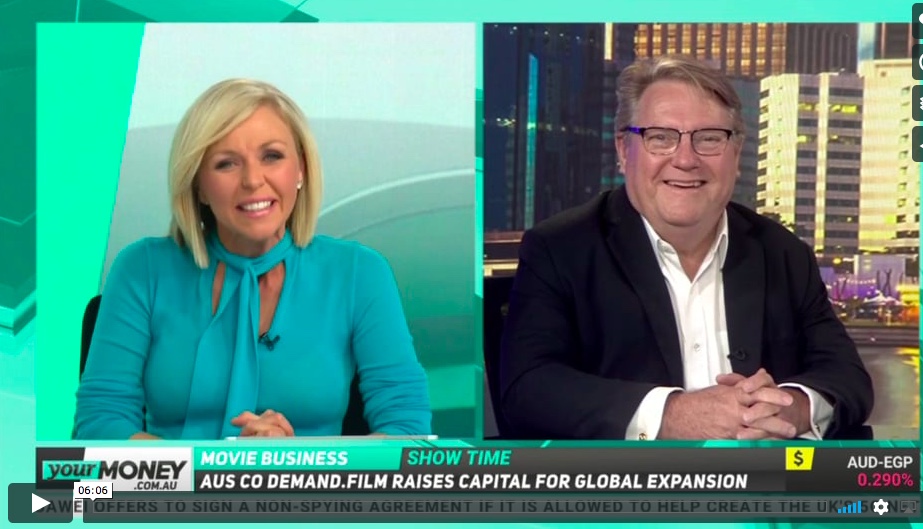 I was being interviewed recently by a journalist and she asked "Why crowdsource your equity raise rather than try a traditional VC round?
It was not a question I was expecting but it was a great question.
We have been growing Demand Film organically taking earnings and ploughing them back into development of the software, the marketing and the country expansion. We had a small seed round early in 2017 and way back at the company's founding some friends in a Venture group helped kickstart us. But we have a big vision and believe in the power of our platform and the team of dedicated staff and partners - to "connect. Entertain. & Inspire." We have met with numerous firms, brokers, shells (for RTOs) over the last few years. And have gone down various paths only to find ourselves reversing direction and looking for the right fit for us.
We have been the recipient of the success of the crowdfunding company Pozible - via a number of fims that we have released that raised money on that platform. And we have had many others that came via the Kickstarter and Indiegogo routes.
Australia passed legislation in 2018 that allows you to move from just asking for donations in exchange for thanks and kit and services to crowdsoucing funds for equity. It's relatively new of course but has had some high profile successes - Shebah, the all female rideshare company being one of the most recent. That raise was conducted through Birchal, licensed under Australian law to conduct equity crowdfunding - up to $10,000 per investor without the individual needing to be a "sophisticated investor" or pass an asset test. Shebah was launched on Birchal (and raised $3 million AUD) and one of Birchal's co-founders is the founder of Pozible.
And now Demand Film is also on Birchal.
So head over to Birchal and check out our Expression of Interest which closes on the 28th May. There are some added benefits for signing up now (with no obligation whatsoever).
And just like our screenings if you decide to sign up and commit funds (as little as a $100 AUD) they wont be collected unless we hit the minimum threshold.
Oh, as for the use of proceeds, more films and more screenings in the countries we are in (7 so far) and more countries to be added in 2020.
We owe a lot to the hundreds of thousands of people who have attended our screenings. They/you have purchased tickets, spread the word, promoted events, organised Q&As, fundraisers, tabletops in the cinema foyer with information, You have connected with each other, you have been entertained and you have been inspired. And now here's your chance to own a piece us too. And why not, you have helped us become the company we are.
Always consider the CSF risk warning and offer document before investing.