'It's about learning the values of an elder generation, about how to prioritize.'
In 2015, Naomi Mark thought she was just flying home for a summer to learn to keep bees with her ailing father on their Whitehorse area property.
What started as a summer getaway from her metropolitan Vancouver life stretched into three summers of memories and those three years have now been captured indelibly in an 82-minute film: How To Bee.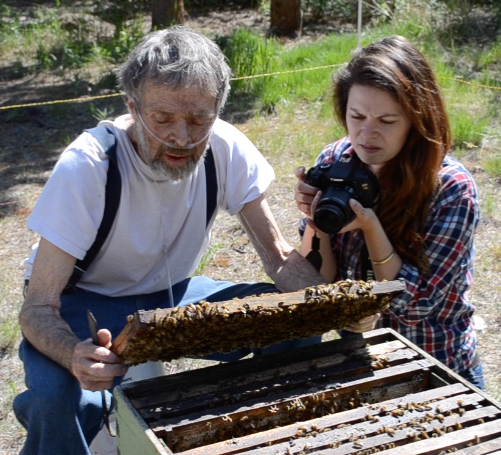 It all started with a 2002 diagnosis of Chronic Obstructive Pulmonary Disease (COPD) for Naomi's dad Don — a diagnosis he hid from the family until 2012.
"He was a man who had an eclectic array of hobbies and interests that defined his life," said Naomi of her father, a proud man who didn't want his life to be defined by his illness.
"He used to be a dog musher, a trapper, he's a big gardener, and then beekeeping was one of his passions."
Originally, Naomi thought she would spend one summer learning how to beekeep from her father — the bee expert — and make a short film about that learning process, but she found herself returning over the next two summers to continue filming.
Read the full review here