Home: An outward Journey Inward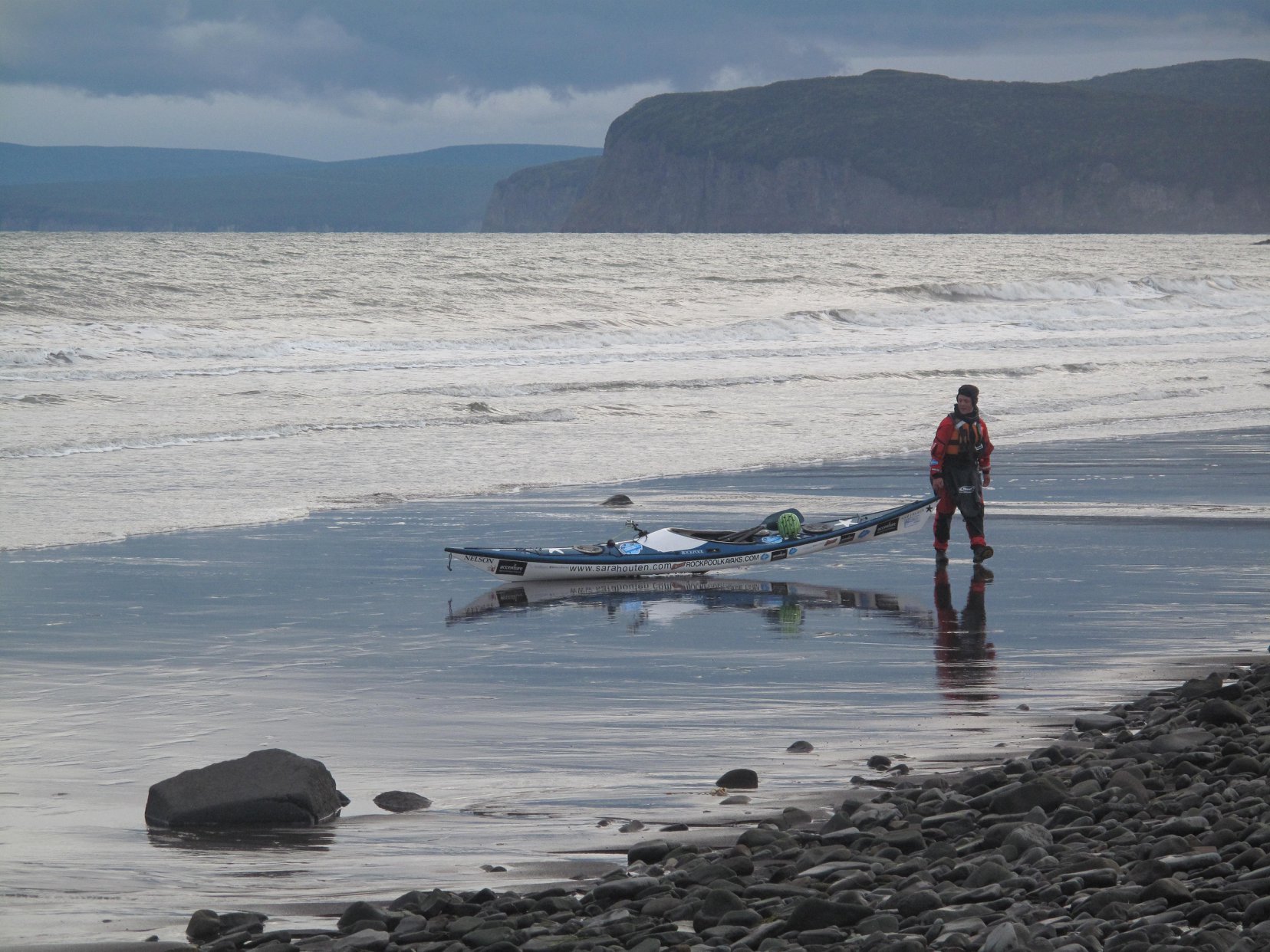 A story of heart and soul, of struggle and joy, of one woman's trek toward emotional acceptance.
London 2 London: Via The World
Between 2011 and 2015 UK adventurer Sarah Outen traversed the globe. For her expedition London2London: Via The World, Sarah was the engine, travelling by bike, kayak and rowing boat access Europe and Asia, the Pacific Ocean, North America and finally the Atlantic.
Sarah's incredible four-year odyssey saw her travel for over 20,000 miles. As she migrated between cultures, climates and landscapes under her own power, Sarah's voyage was followed by thousands.
But travelling mostly solo, the trip took its toll, and the punishing elements, ticking clock and months of solitude pushed Sarah to the physical and spiritual brink. Woven from hundreds of hours of filmed footage from the expedition, Home intimately and unflinchingly captures Sarah's journeys: the kindness of strangers, the wonders of the wild, the savagery of the elements, the near-death eperiences, the deomons of her emotional trauma and PTSD, and her love for her wife Lucy.
A wonderfully honest and vivid account of living through one of the most extraordinary a human being can undertake - Dame Ellen Macarthur
Our Filmmaker: Jen Randall
Jen Randall is the filmmaker behind Light Shed Pictures. She aims to empower, entertain and challenge views with intricately woven, emotive narratives and a quiet sense of fun. She collaborates with athletes, artists and brands to put meaningful films into the world, sharing powerful personal stories and breathing brand content with substance. Her works has been awarded major prizes at international mountain film festivals, been sold for boradcast, gained large online followings and been distributed across UK cinemas. She often quests into the wilds on adventures inspired by her subjects, from long distances walks to big walls.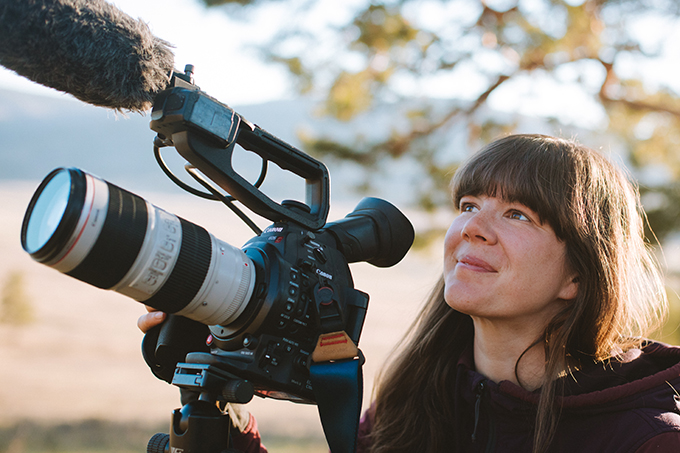 Sarah on Jen:
Coming home from my expedition, I put my vision for a film to one side, focussing on other ways of telling the story. I knew I had to find the right film maker, given that I was trusting something so precious to them.

When I saw Operation Moffatt, without knowing who the director was, I knew I wanted them to make my film. There was something playful, bold, sensitive and just different about the storytelling and portrayal of it's protaganosists. So that's how Jen came to be telling the story of my London2London journey. I knew she would honour the tapestry of it's meaning and impact on me, it's rawness and pain, it's joy and stillness, while also digging to find more.

Jen is a bold, brave and also compassionate storyteller, Creative, intuitive, inquisitive and playful. She has won major prizes at international film festivals, been broadcast and worked with everyone from athletes to big brands to community groups. All that you need to do now is go and check out some of her other films: Lightshedpictures

Emotional, exciting, moving and obviously completely extreme - Clare Balding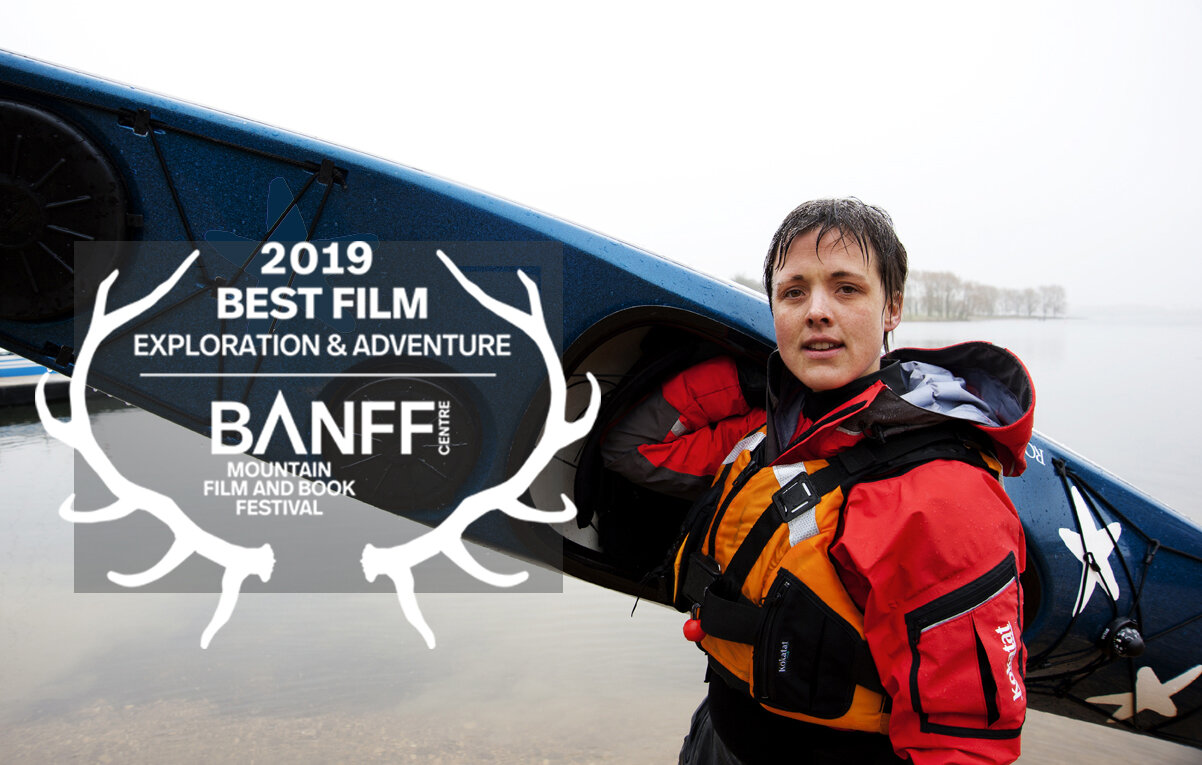 Sarah and Jen both talk about the process of creating "Home" and how it came to fruition. See full Q&A here
Screenings now showing in selected cinemas across Canada with Demand Film
For all showings and times click here