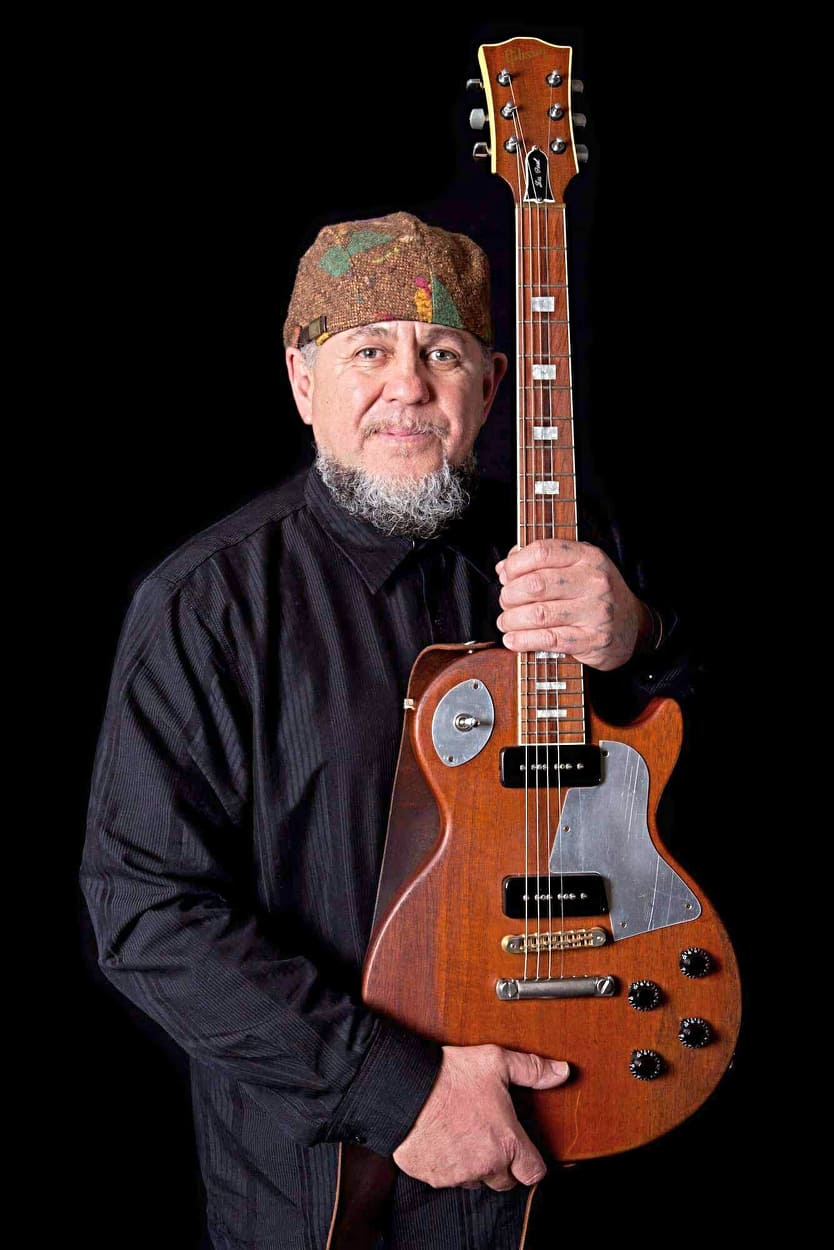 H.O.S CARL PERKINS 1959 - 2018
We need to work on these memories of our past and welcome them into hope for the future - Carl Perkins
One of New Zealand's most loved musicians Carl Perkins from House of Shem and former member of Herbs the Band. In 1982 Carl and wife Denise Perkins moved from New Plymouth to Hamilton and met with the band in Auckland where he was asked if he could play percussion which he said he could and replaced founder Toni Fonoti and Carl's first gig with Herbs was in Mt Albert on percussion. Carl co-wrote Long Ago and Nuclear Waste, and at that time was pretty naive when it came to legalities and copyright. He went on to create the unique poly riddim percussion feel that can be distinctively heard throughout the Long Ago album which many believe went on to set the foundation for Herbs new sound. Carl travelled extensively with Herbs touring Tahiti, Australia, and Hong Kong Asian Pacific Arts Festival in 1984. Carl would perform his last gig with Herbs support act for Tina Turner at Mount Smart Stadium in Auckland.
Carl attributed his love of music to his parents who were his inspiration, but his drive and determination stemmed from this deep set desire to help rangatahi (young generation) help fulfil their aspirations and creativity in music as a whole. The movie preparation was timely for Carl as was the induction to the New Zealand Hall of Fame for Herbs the band. Carl played his part seriously as he new he had a story to tell and this was the time for him. While in hospital, Carl had said to Denise "we need to work on these memories of our past and welcome them into hope for the future." Carl always held his sons and grandchildren's interests at heart and was looking forward to seeing the blend of past and future on the big screen.
Today, Te Omeka and Isaiah will continue that legacy and fulfilling their father's vision of hope for the future - Denise Perkins
Back in Raetihi, Carl had formed Southgate Entertainment as a driving force for rangatahi to be inspired and to hear and share messages of hope. Moving into the future Carl went on to form the formidable and world renowned band House of Shem with all five sons Joshua, Peter, Te Omeka, Isaiah and Samuel who all played a crucial part in building the foundation. Today, Te Omeka and Isaiah will continue that legacy and fulfilling their father's vision of hope for the future. Carl was diagnosed with Bowel Cancer 3 days before his 58th birthday, but certainly did not let that get him down nor did it stop him from creating music of the world. Carl fought a strong battle before succumbing to the cancer in May 2018. New Zealanders young and old, dignitries and fellow musicians poured their tributes on to social media and one thing stood out and that was how they were touched by his music and fondly referred to Carl as "Papa Carl".
After a successful world premiere in Auckland New Zealand, Herbs: Songs of Freedom is coming to selected cinemas across Australia 23rd October.
You can reserve your tickets at https://au.demand.film/herbs-songs-freedom/