Canadian photographer-filmmaker Rita Leistner turns her lens on the denizens of a tree planting camp in British Columbia to explore what it is that brings people such as herself to commit to this gruelling, lonely and isolated work.
Between the ages of 20 and 30, photographer Rita Leistner spent her springs and sum- mers planting spruce, fir and pine in the Canadian hinterlands. It is brutally demanding, lonely, calorie-depleting work that attracts a special breed of people, many of whom come back year after year for more of the same. In Forest for the Trees, Leistner, who also spent decades working as a photographer in war zones, returns to a BC planters' camp to show what this largely out-of-sight, out-of-mind occupation consists of, and perhaps more intriguingly, what the planters themselves get out of it. The answers come in all shades of green, but also reveal how in this solitude there can still be found a deep-rooted human hunger for restoration.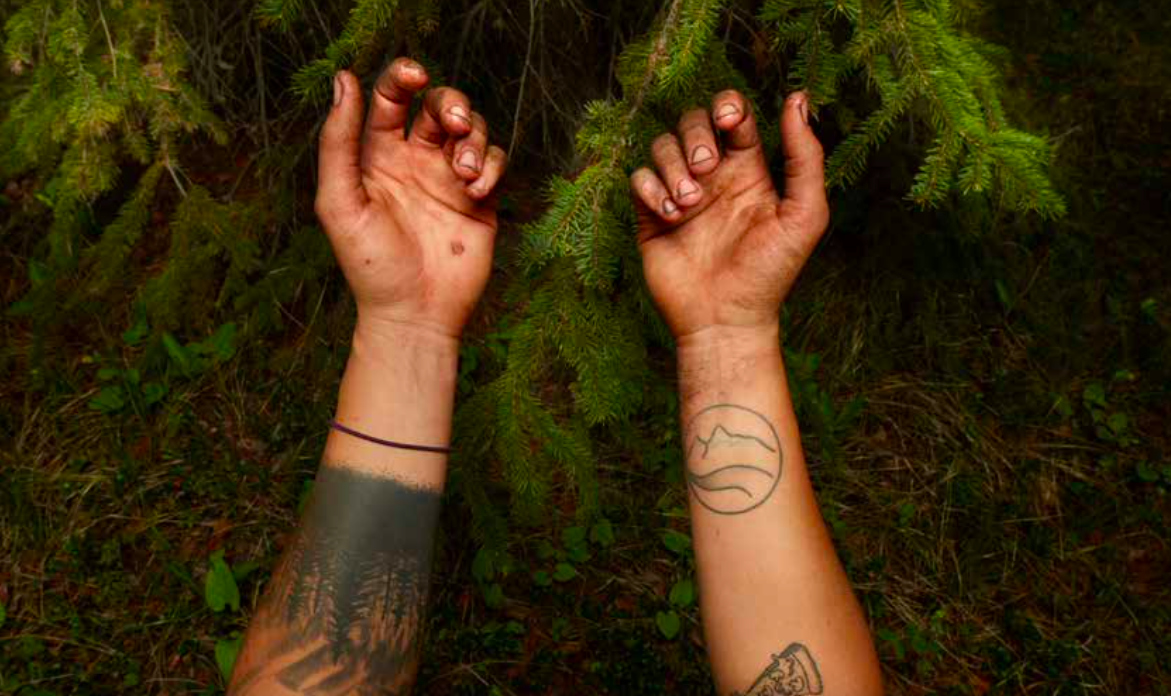 This visually stunning documentary explores the physical and emotional as- pects of an outsider community of Canadian west coast tree planters. Deftly weaving together still photographs and film footage, Rita Leistner, an award-winning photographer, photojournalist, filmmaker and erstwhile war photographer and tree planter, depicts the contradictions in the experiences in the lives of the tree planters – the hardship and the healing; the solitude and the joy of belonging — creating an eloquent cinematic metaphor for the human condition.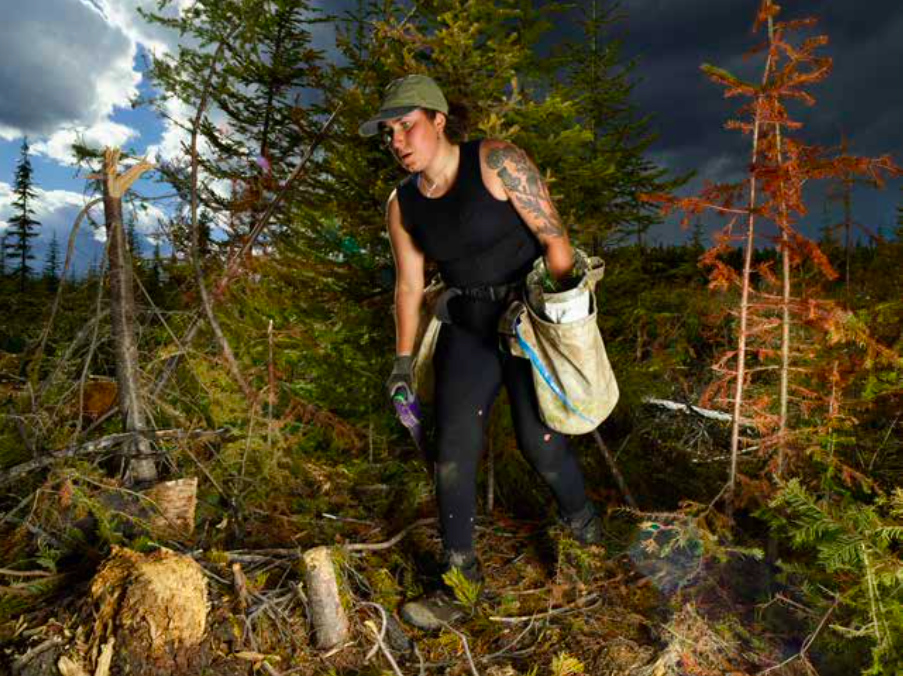 DIRECTOR'S STATEMENT - RITA LEISTNER
Documentary filmmakers seldom incorporate their personal experiences directly into their work, but I could not have made this film without doing so. Having spent ten years working as a tree planter in my youth, I did not come to this subject-matter as an outsider. This enabled me to gain trust, join the community and bring my own knowledge of this world to empathize with the planters and identify the most poignant and difficult moments in their individual experiences.
As an artist I am drawn to pursuits involving extremes of physical and psychological hardship. Working as a photographer in combat zones—a single woman among men living in harsh, dan- gerous conditions—I learned to overcome many challenges in order to become a member of a community. These skills facilitated my return to the world of tree planting.
My aim was to create a narrative of personal, artistic and environmental importance, simultane- ously focusing on both the hardships and the rewards of tree planting. The strength at the centre of the film derives from the candour and eloquence of the tree planters as they give words to their contradictory encounters with solitude and strong community support. These stand as a metaphor for the human experience.
Tree planting, like combat photography, may seem like an odd choice of profession, since it confers no glamour, wealth, fame or even basic creature comforts. I wanted to understand the motivation behind this choice and how it shaped this diverse group into a tight, supportive com- munity. Artistically, I also wanted to capture the unique beauty and eloquence of the tree plant- ers' toil. They each move with a graceful momentum, executing their repetitive steps with their own unique rhythm. Their athletic work is almost like a dance.
A central focus in the film is the therapeutics of pain and isolation. Here, "Forest for the Trees" depicts new territory—not just the mechanics and demands of the work, but the opportunities presented to the planters to confront personal roadblocks and grow as individuals. I turned my camera on those who gave words to this process as they spoke of overcoming addiction, self-harming, mental illness, grief. Their hard-won progress took perseverance and courage.
To capture this simple and yet complex world I have employed three separate but connected media: the still photos; the documentary film and the book. They are like layers pressed together to inform and augment each other—a synergism that captures a seemingly simple endeavour while imbuing it with the depth and complexity it deserves.
"Rita Leistner captures reality of planting life in riveting doc, Forest for the Trees" - She Does the City
"An epic poem about tree planting that digs us inside the planters lives and dreams" - John Greyson, film/video artist and queer activist
"Forest For The Trees is an engaging documentary, tightly focused on an obscure yet vital job. The director keeps things to a tight 91-minutes while still making audiences feel that they get to know everyone involved personally. It's well-paced and balances the dramatic and lighthearted moments well." - Film Threat
An Acclaimed Conflict Photographer Turns Her Lens on Canada's Tree Planters (video) - VICE