The film follows XR's founders as they rally activists for the largest nonviolent civil disobedience event this generation has seen. It offers an insight into what it takes to bring thousands of people together in a powerful protest. It also features interviews with key figures from the organization.
From the planning stage to claiming London's streets, the film invites viewers to understand the motivation that led to the UK capital being held to ransom in April 2019. For 10 days, an estimated 10-15,000 protesters blocked landmarks like Marble Arch. This resulted in the arrests of more than 1,500 people. More than 9,000 police officers responded to protest sites, costing more than £16 million.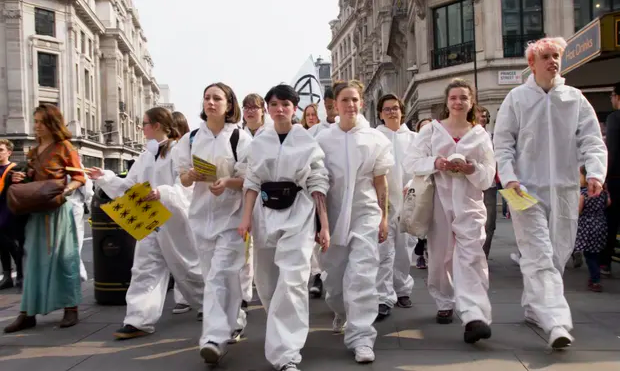 Director Leigh Bloomfield said in a statement: "With exclusive access to the Extinction Rebellion movement, this fly-on-the-wall documentary tells their story. This monumental feat took months and months of planning. And we followed the key co-founders of XR, Roger Hallam, Gail Bradbrook, Clare Farrell, Stuart Basden, and Larch Maxey through the planning and onto the streets.
"This film delves into the inner workings of XR's decision-making. Their methods, their stresses, and strains, as they took hold of five sites in London during the April 15 rebellion."
Read the full PlantBasedNews review here.