Vai 8 Stories One Life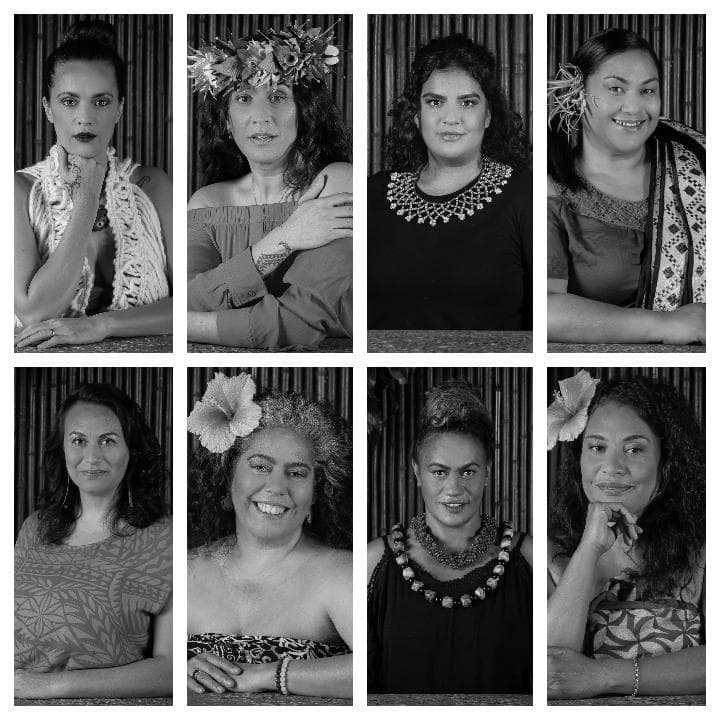 'Vai' a film about women empowerment that spans the breadth of the Pacific telling the story of one woman's life in 8 separate moments from the perspective of eight different Pacific Island cultures.
From the producers of Waru Vai is a portmanteau feature film made by 9 female Pacific filmmakers, filmed in 7 different Pacific countries: Fiji, Tonga, Soloman Islands, Kuki Irani (Cook Islands), Samoa, Niue, and Aotearoa (New Zealand). It is about the journey of empowerment through culture over the lifetime of one woman, Vai, played by a different indigenous actress in each of the Pacific countries links together a story of family, culture, and at times, isolation. A delicate exploration into the meaning of growth, adaption, and most notably, a connection to water and home. Nominated for Best International Feature Film at Edinburgh International Film Fest, People's Choice Award 2019 MIFF, and Golden Space Needle Award at Seattles 2019 SIFF. With it's successful and sold-out screenings in New Zealand, the wait is finally over and Vai will be released with Demand Film from the 26th Feb 2020 in selected cinemas Australia wide! For all dates and screenings click here
Vai reads like a love sonnet to Pasifika culture...Nothing so beautiful as what artists will distill from their own life experiences, and it's a privilege to witness the fruits of their labour. - Mediaversity.com
Bold, beautiful, ambitious - Vai highlights the need for more Pasifika cinema - Flicks.co.nz
Eight female director/writers, each talented in their own right coming together to bring forth the Pasifika flavour into our cinemas near you!
Becs Arahanga (Kai Tahu/ Ngāti Raukawa Iwi, Kati Mako Hapu)
Amberley Jo Aumua (Ngāti Hāua New Zealand, Salelesi, Toamua, Mamau Tai Samoa)
Matasila Freshwater (Nusa Hope, Roviana Lagoon Western Province/ Matji/takota, Dugaha, Bugari/ Vuregari)
Dianna Fuemana (Mutalau Niue, America Samoa, PagoPago)
Miria George (Arorangi, Rarotonga, Areora, Atiu/ Te Ārawa, Ngāti Awa)
'Ofa-Ki-Levuka' Guttenbeil-Likiliki (Talau, Falaleu Vava'u, Vaini, Malalapo Tongatapu)
Marina Alofagia McCartney (Pito Nu'u, Satupa'itea, Savai'i Samoa, Palauli Savai'i Samoa/ Geordie England)
Nicole Whippy (Tota, Matagali - Mavana, Vanua Balavu, Lau Fiji/ Savusavu, Vanua Levi Fiji New Caledonia/ New Zealand
Sharon Whippy (Tota, Matagali - Mavana, Vanua Balavu, Lau Fiji/Savusavu, Vanua Levi Fiji New Caledonia/New Zealand
A Note form the Producers - Kerry Warkia & Kiel McNaughton
Vai was created as a follow-up to our feature film Waru (2017) which was a portmanteau film made with 9 wahine Maori (Maori women). The goal with Vai was to bring unrepresented voices to the fore and tell a story of female empowerment through culture which is inclusive in as many of Pasific Island cultures as possible. We chose the 9 filmmakers and invited them to work together and with us to develop the stories they wanted to tell within a set of creative restrictions that each film had to follow. Vai was filmed over 6 weeks August/September 2018, shot in 8 Pacific Islands including the North and South Island of Aotearoa (New Zealand).